Over the years, Skyscanner's growth culture has been well-celebrated and documented, with the Medium blog of its engineering team attracting over 2,500 followers.
Instrumental to its culture is Yara Paoli, Skyscanner's former vice president of growth. Paoli helped scale the company from a small 32-employee startup to a global player with over 1,000 staff members. After Skyscanner, she went on to serve as the interim chief growth officer for the edtech giant Preply, co-found Growth OS, and be an active mentor to startups, including the portfolio founders at venture capital and investment management firm SOSV.
Last month, Paoli talked about the elements of growth at the recent SOSV Virtual Growth Summit.
---
The most important metric
"We often think about growth in terms of revenue or the number of product releases. But the most important growth is in terms of team members and their morale," Paoli said.
While startup founders usually hope that increasing the number of employees will grow business outcomes, that's often not the case. For some companies, no matter how many people they hire, the outcomes never follow.
This is because companies throughout their life cycles will incur what is called a "strategic inflection point." The term was coined by Andrew Grove, the longtime CEO of Intel and one of the most acclaimed personalities of the computer era.
"A strategic inflection point is a time in the life of a business when its fundamentals are about to change. That change can mean an opportunity to rise to new heights. But it may just as likely signal the beginning of the end," wrote Grove in his book Only the Paranoid Survive.
Factor 1: Hygiene factors
Hygiene factors often get confused with "great culture," even by HR teams. These factors may include great office environments, free food and drinks, two-screen work setups, ping-pong tables, pizza-and-beer Friday, etc.
Most HR professionals focus on these perks because they can be easily paid for, yet they directly lead to growth. But to cultivate growth, companies should focus on it as a holistic discipline.
Factor 2: Growth as a discipline
There's no organizational growth without personal development. "Building a growth culture is about building a system that allows people to succeed," Paoli pointed out.
Before transitioning to its current culture, the team at Skyscanner looked very much like a traditional marketing team, with people specializing in search engine optimization, public relations, engineering, and marketing – and all of them working in silos, she shared.
"In the best-case scenario, these teams have different objectives. At worst, they have conflicting ones, leading to a lot of waste in the system," she said.
To become a growth-oriented organization, Skyscanner first looked at growth as a cross-section of skills: marketing and commercial sensibility, product and engineering, and data analysis and experimentation, taken from the Lean Startup methodology.
To this end, they created an internal "Growth Hacking Ninja Program" to train traditional growth marketeers to become growth hackers or growth managers.
Second, Skyscanner modified its recruitment process, changing interview questions to help the HR team recognize candidates with a growth mindset and not just a deep specialization. The company learned that those with a growth mindset were often T-shaped avid learners with an agile and lean mentality and a focus on impact, data, experimentation, and customers.
Finally, the company developed a defined professional trajectory for growth talent to advance within the company. This trajectory was based on a clearly defined "competency framework" that includes the specific skills, accomplished tasks, behaviors, reach of influence, etc. needed for each level.
"Be clear in the promise the company makes to its employees," Paoli said. "How I can get to the next step, how can I become a more senior version of myself, how do I increase my salary because my impact is [getting] better every day?"
---
Factor 3: Team structure to support a growth culture
Too often, startup teams work in silos. To restructure the team so that growth would be the focus, Skyscanner conducted several experiments.
The first one was to create independent growth tribes that would each represent a market – the US, APAC, and EMEA regions – with its own engineers, designers, and data scientists.
While operating under the same overarching frameworks, these tribes strived to become the leader in their regions, enlisting the support of specialists for market insights and localization.
The second experiment was to embed growth people into each product team – another step that, Paoli said, could increase collaboration and remove the last silos separating product and growth.
"Too often, product teams focus only on building the core product, and when it's done and ready, they come to the marketing [team] and say, 'Now you go and sell it,'" she shared.
To counter this, the teams embraced the principle "Product = Features and Channel." In this framework, channels, acquisition, and distribution problems should be integrated into product development from the get-go, as opposed to being an afterthought.
---
Factor 4: Growth goals and execution
Tracking your growth goals is another important step. Here are two ways to consider:
Product-market fit score
The lack of product-market fit (PMF) is the number one reason for startup failure. Skyscanner's own measure of PMF is a complex score based on Dave McClure's AARRR framework, while also taking into account different metrics including acquisition in terms of unique monthly visitors, activation rate through different channels, retention rate, and so on.
North Star metrics
A North Star metric is the single metric that best captures the core value that your product delivers to customers – a single focal point for your efforts and resources. Below are some of the North Star metrics that Paoli has worked with in the past.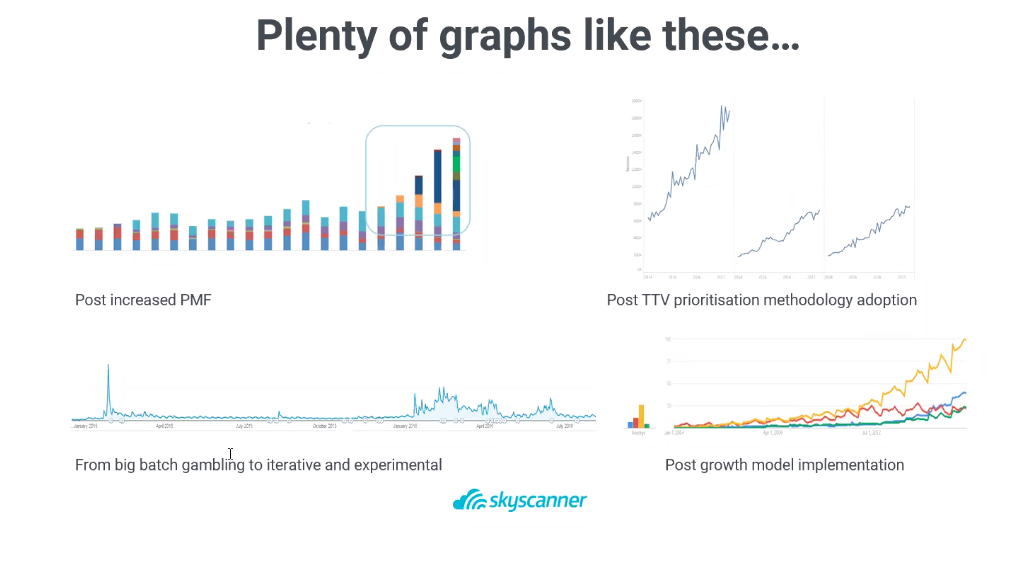 Factor 5: Psychological security
"Truly seasoned leaders set specific goals, and they implement a culture system to ensure their achievement," Paoli says.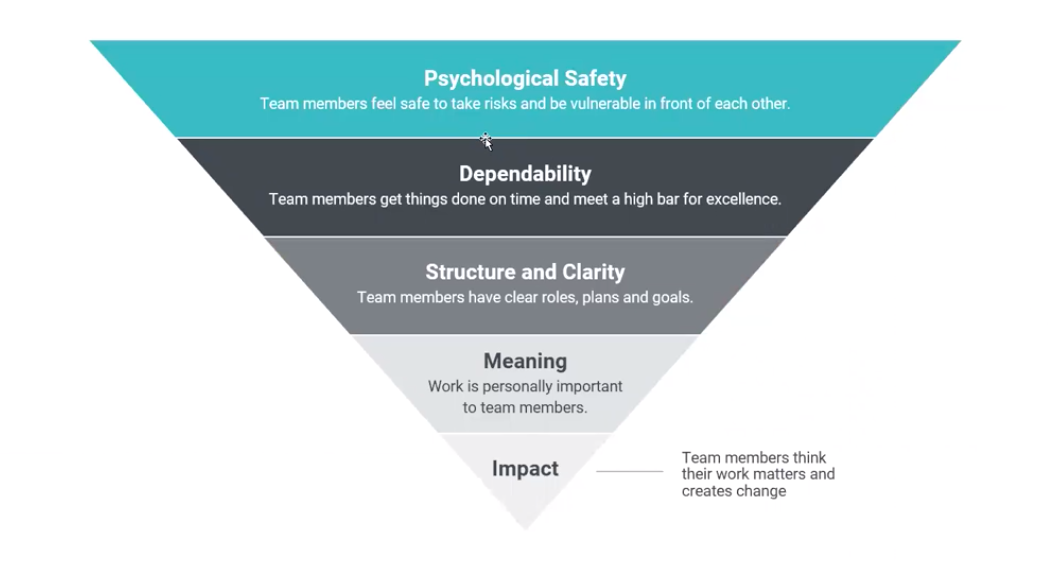 To foster a culture of experimentation, teams need to celebrate process-driven failures. And the only way to do that is to ensure psychological safety. In a research carried out by Google, psychological security came out as the main factor that distinguishes great teams from good ones.
Psychological safety encourages team members to take risks and be vulnerable in front of each other, without the fear of being judged. When employees feel comfortable admitting mistakes, they can learn from failure, which leads to the more open sharing of ideas and lessons, which then leads to faster growth.
To ensure psychological safety, organizations need high-quality HR professionals, but most importantly, a leadership team that understands how to nurture professional and personal growth.
In day-to-day operations, they need to observe how team members ask questions and whether they show any hesitation in expressing their opinions, as well as encourage differing ideas. They also need to define what the company stands for in terms of value and illustrate those with behavior.
At Skyscanner, this is was done with the hashtag "failforward" – a company-wide invitation to share lessons learned on Slack channels, meetings, and weekly check-ins. At accounting software giant Intuit, a special award is given for Best Failure, and the company even holds failure parties.
At the end of the day, a process-driven failure may prove more valuable than a lucky success, and an honest inquiry into it will lay the groundwork for future results.
"Mistakes can lead towards growth no matter what, and you can always change yourself for the better," Paoli concluded.