how we work
Founders,
Having invested in high-growth markets such as China and India for the last two decades, we're seeing the same wave of technology adoption happening in Southeast Asia, the Middle East, Africa, and the Americas. Here's how Orbit-backed startups can benefit from our life-long program.
Gain insights from our high-growth playbook
Having had a ringside seat to the world's most competitive tech arenas, we're bringing our first-hand intel to emerging and frontier markets to drive growth with sustainable unit economics. We help our founders anticipate the future based on facts, data, and time-tested insights from high-growth regions, where we have domain knowledge, decades of investing experience, and conviction.
We will read your code.
We will test your assumptions.
We will help you hire a chief of staff, an enterprise sales team, and interns while we're at it.
Our commitment to founders last a lifetime.
We're not fair-weather friends. Our founders know that they can call a GP at any time to help them wrestle with hard decisions. We have supported them through the toughest decisions: even when they end up shutting down a company, they know that we're usually the first check into their next venture.
More than just a check
Orbit founders will show you that our Growth Summits have saved them tens of thousands in acquisition costs. Agnes Wun will show you how our business-development trips to India and Southeast Asia have planted the seeds of Neufast's major corporate deals. Lu Guo will tell you that Orbit wrote the first check into her company Ushopal, which has since raised over $100 million.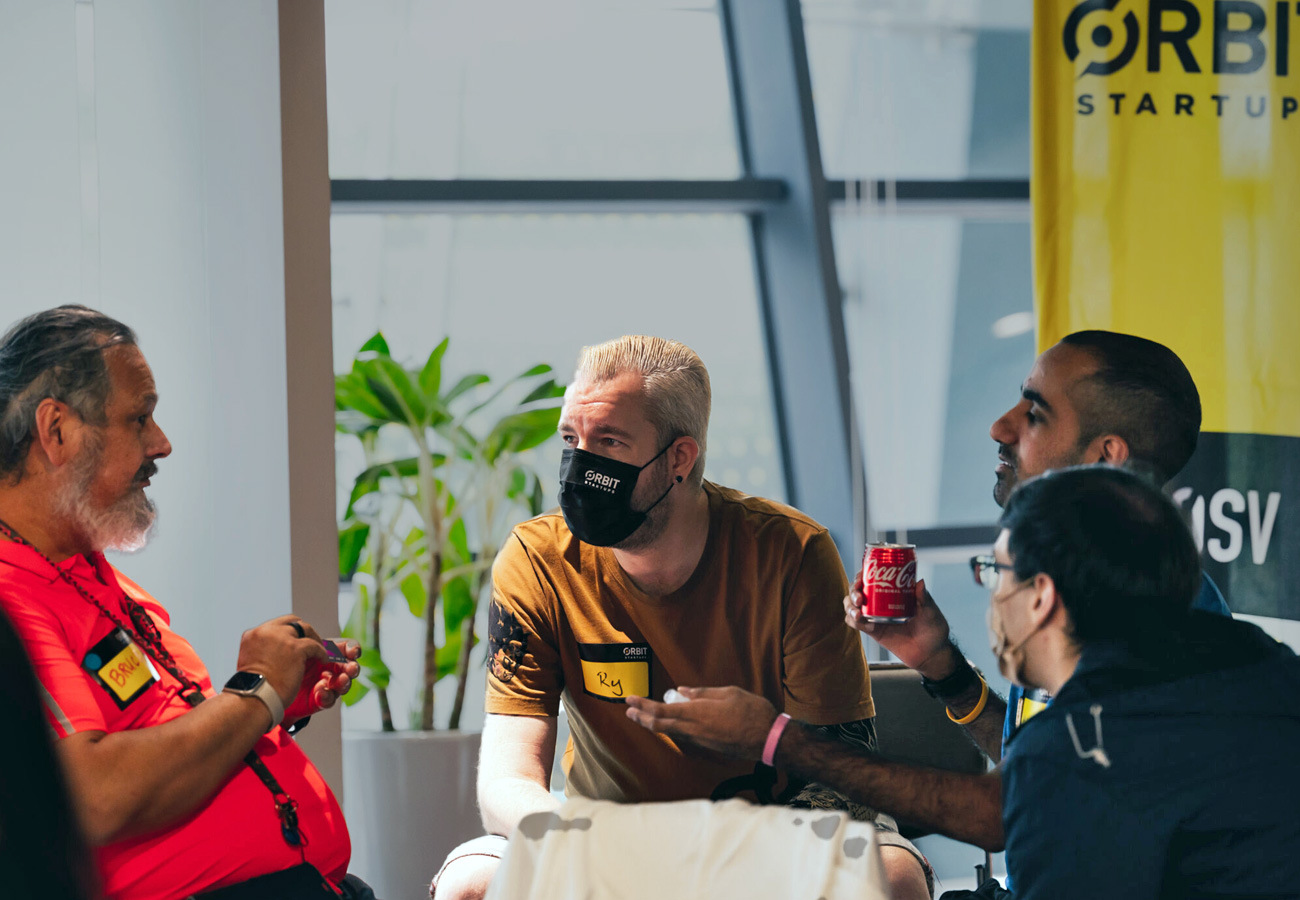 We have boots on the ground
We have over 50 full-time team members and EIRs to support our companies around the clock, with over 500 mentors worldwide. Our ecosystem events are not just drinks and dinners, but learning sessions for our founders to foster deep, transformative relationships with the creators and builders behind the world's most iconic companies.
Why us?
Our portfolio has raised $728 million post our investment of $70 million.
Besides millions in follow-on funding, we offer a global network of investors and corporate partners.
We prepare companies for later-round investment in terms of corporate governance, operations, and company structure.
Ready to launch into Orbit?
When you're ready to join the ranks of Orbit-backed startups, apply here. We look forward to talking with founders from all over the world.

Until then,
Orbit Startups
An emerging-market growth engine
Orbit Startups in pictures
Photos from our events and offices